BCS supply the audio equipment for this iconic stage at Boomtown Fair, and this year it was my job to project manage it's deployment and operation. 
Nestled at the bottom of a vast natural amphitheatre, the stage hosts festival headliners and can hold an estimated 35,000 audience. From it's conception the stage has been the festival's centre of Reggae, Dub and Hip Hop, with this year's headliners being Chronixx, Groove Armada, The Streets, UB40 and Ms. Lauryn Hill.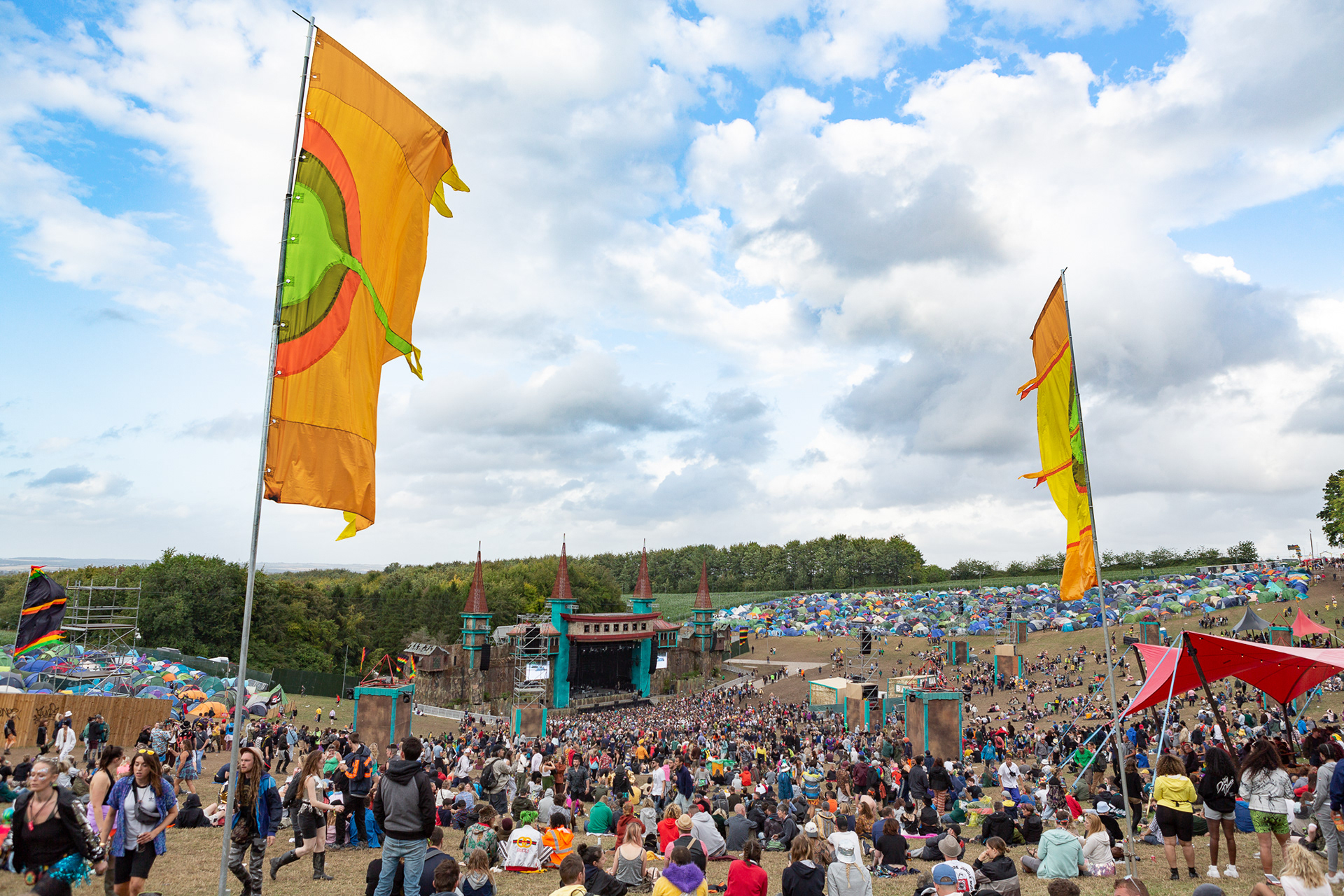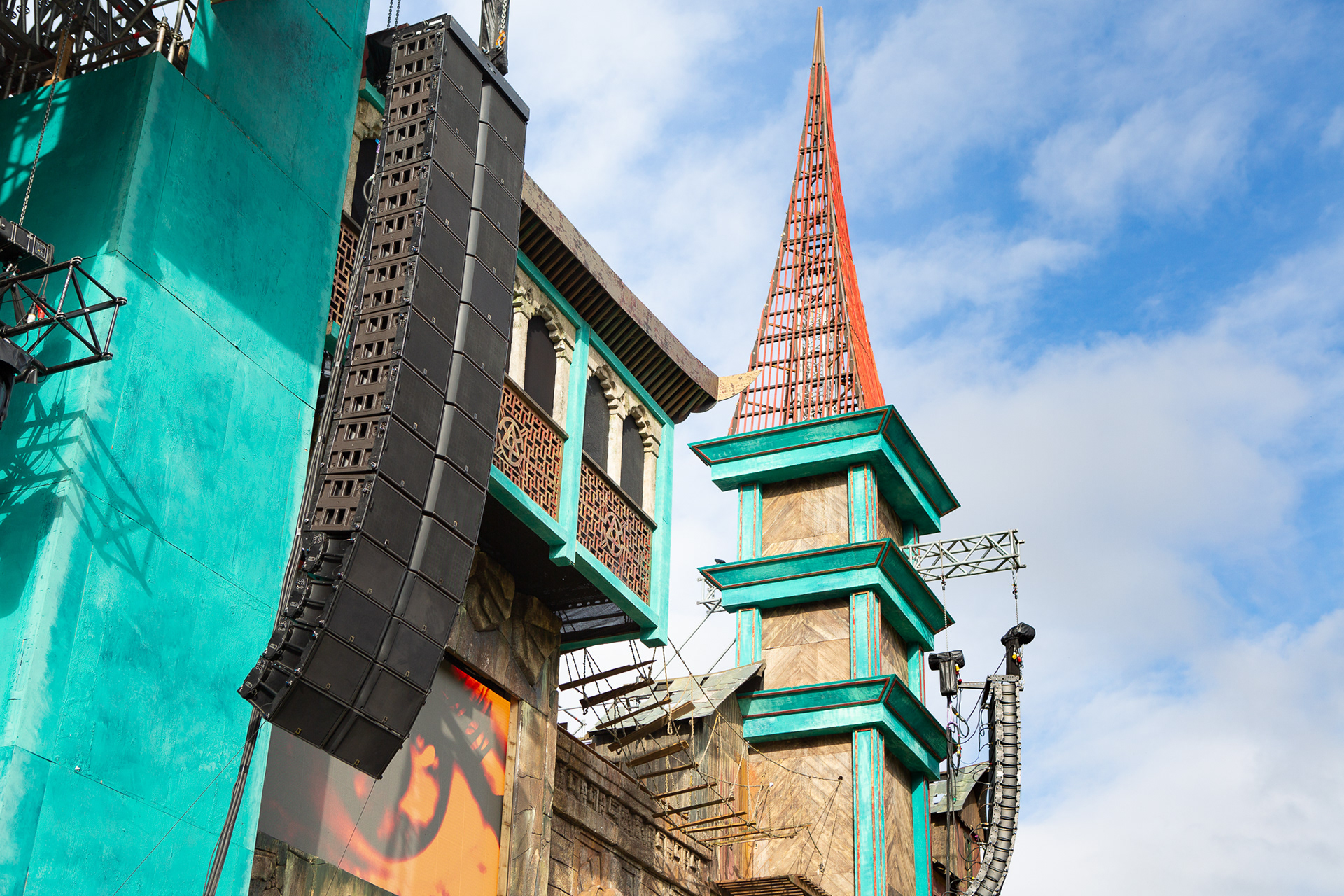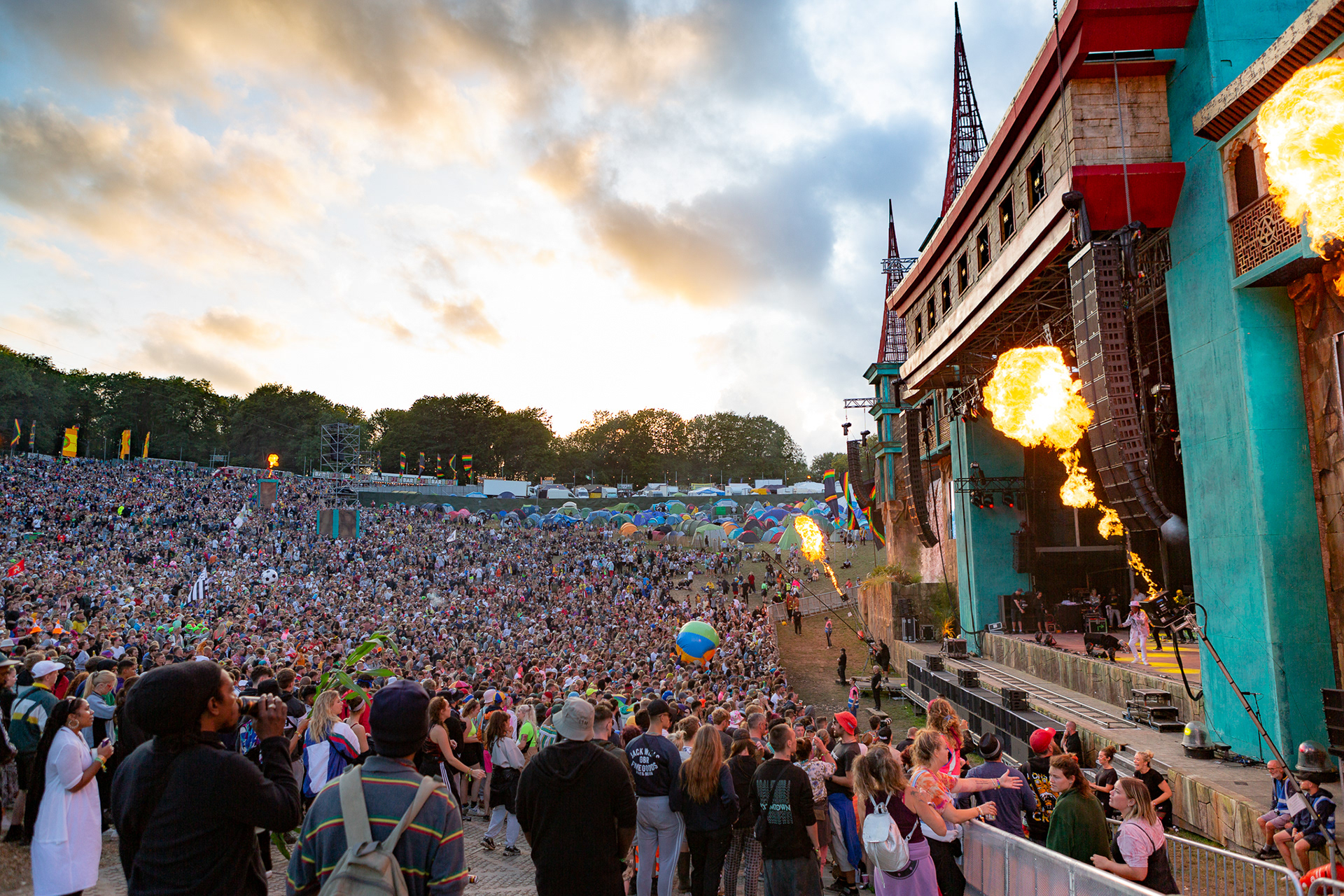 This new version FOH system was originally designed by the former project manager, Thomas Woolsey, and consists of Main hangs of 10 L-Acoustics K1 with 4 K2 downfill, Outhangs of 12 K2, 4 delay towers of 7 K2 and 24 KS28s in a cardioid array. 49 LA12X Amps were used to power the system, driven from a 96kHz Dante network with Lake LM-44s/26s and AVIO AES output adapters in the delay towers.
One of the most challenging parts of the project is the terrain surrounding the stage. From a logistical point of view it makes moving equipment around the structure very difficult and time consuming, whilst in terms of system design it strongly re-enforces the need for an accurate Soundvision model. Luckily for us, the stage production manager (David 'Pev' Peverley) is basically a wizard and was able to use freely-available LiDAR data to generate a super accurate model of the audience area: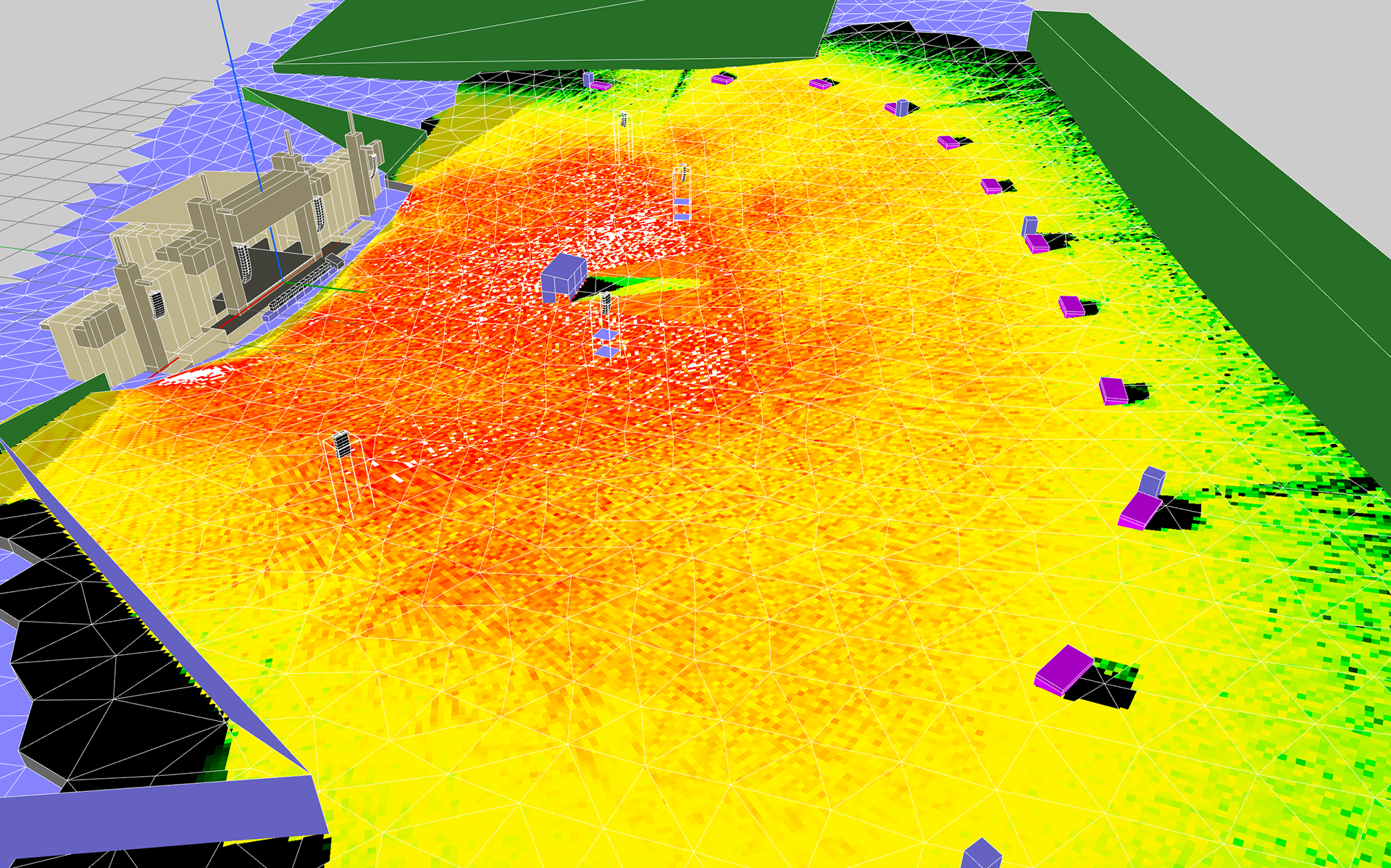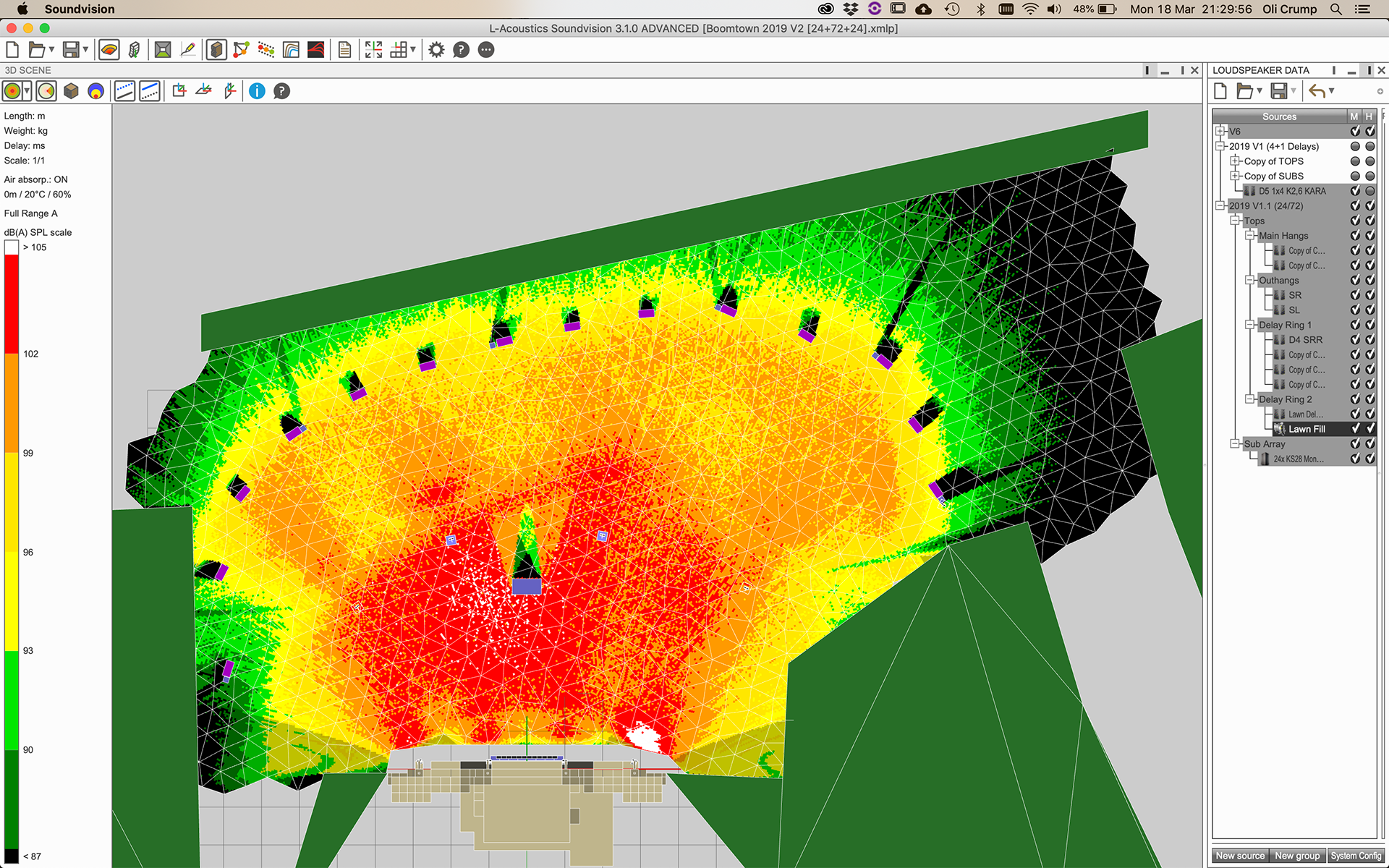 This model made it a lot easier to get the arrays in the right place and predict all of the settings for them, which in turn sped the tuning process up considerably. On shows like this that's a godsend, as we'll only get a limited window in which we can run up the system, and with an audience area this big, most of that can be used up by just walking the coverage. For example this year we got 3x 30min slots, with 30mins in between each, which seems like a lot of time, but it rapidly disappears when it turns out there's still a rigger in the roof, or you need to adjust site angles on hangs.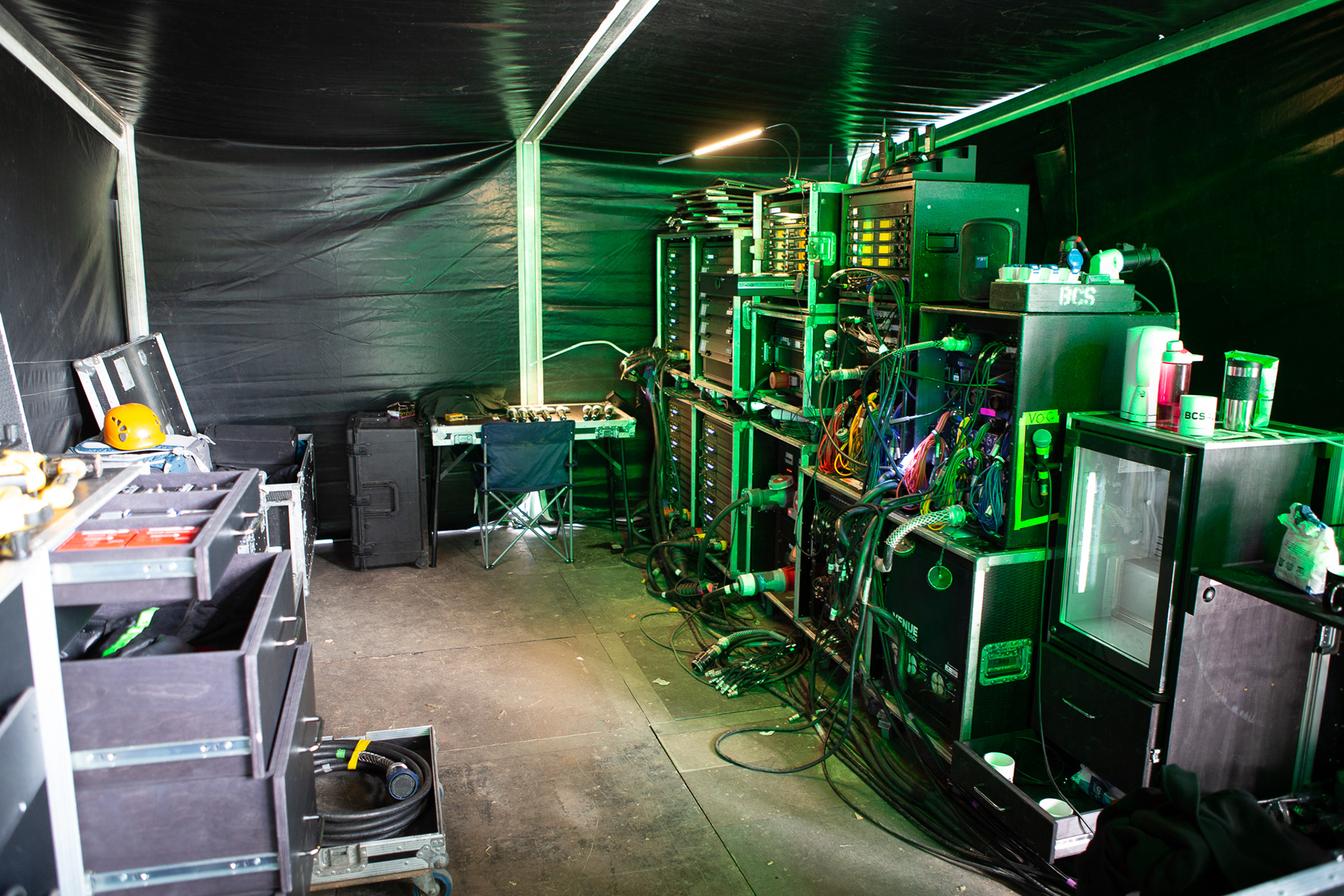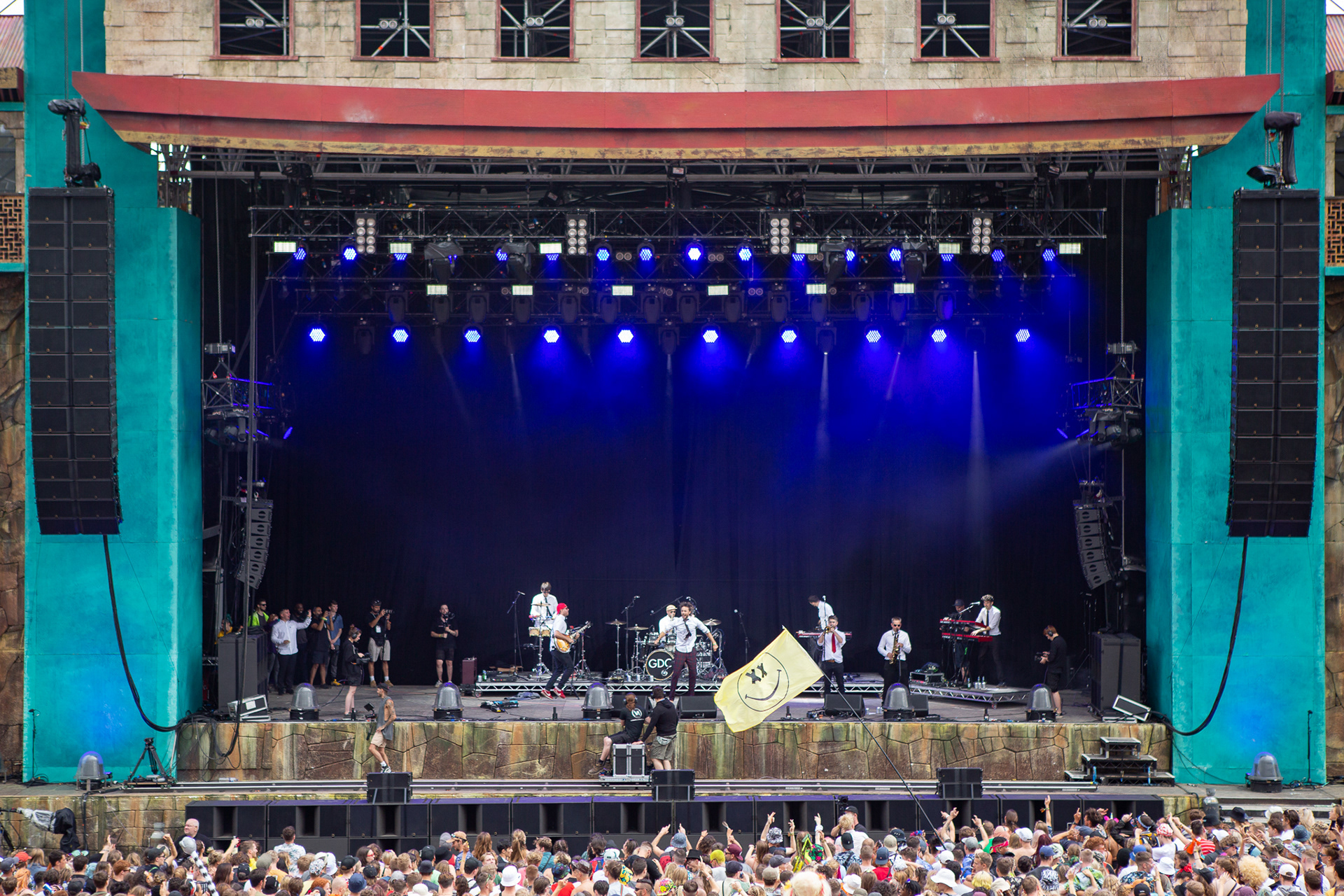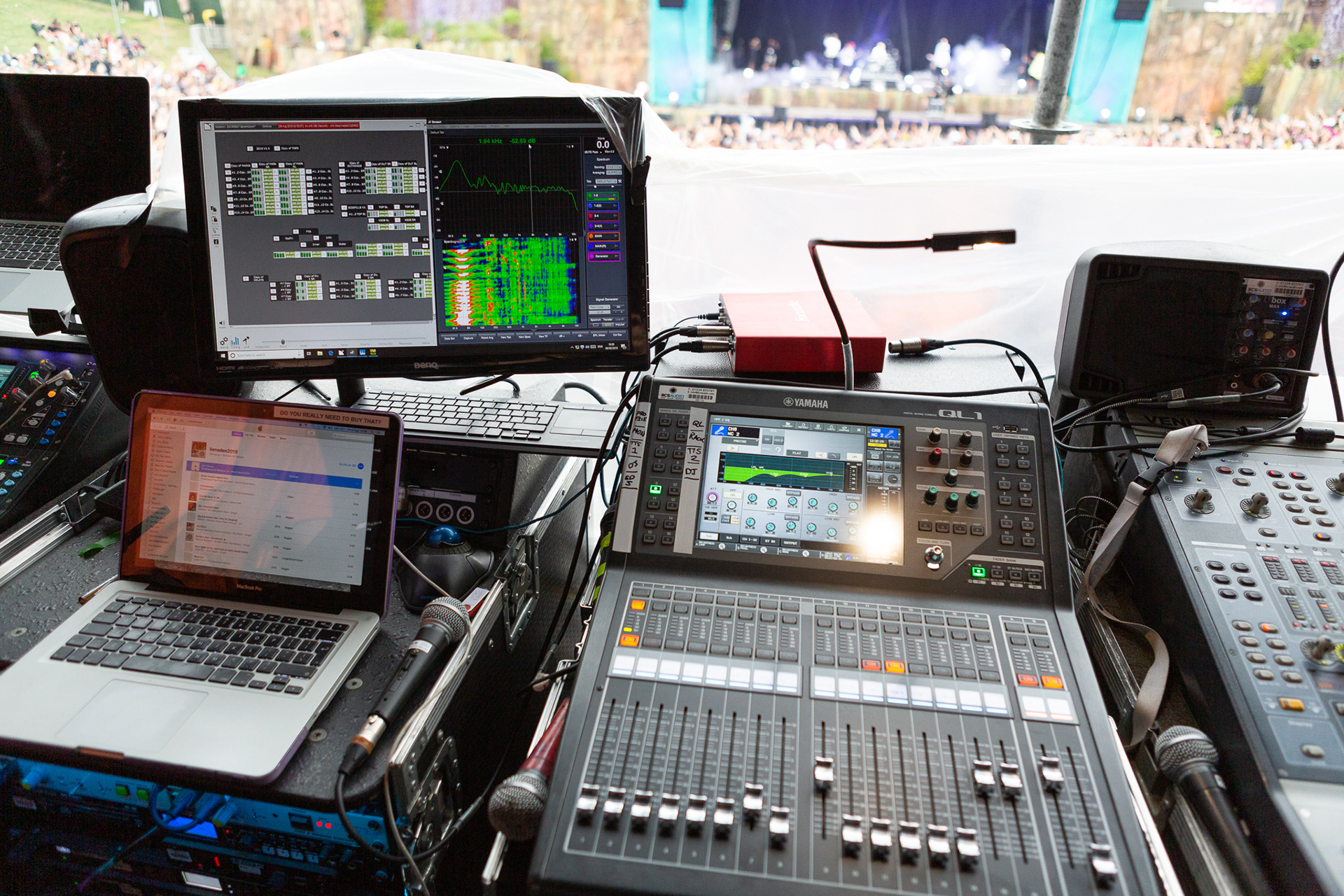 The drive system included a fairly maxed out Yamaha QL1 which matrixed all of the MC mics, house music, video sends/returns and record feeds. This sat alongside the AVID Profile which was the main 'house console' in FOH.
In total we had 6 engineers on site: Kim Watson as FOH System Tech, Sam Cook as FOH Engineer, Oli Haward as Monitor Engineer, Gaz Lewis and Ben Pedley as Patch and Myself as System Engineer/Deliveroo Boy/Delay Monkey/Patch 3.
If you've got any questions, feel free to drop me a line via the
contact
page.